Storage warehouse

Whether it is a temporary or permanent solution, it delivers the responsiveness and security of a modular system. Designed as a storage warehouse for products with high added value, or with specific storage constraints, it can also be used as a maintenance or production workshop.
Main features
Versatile modular warehouses, to meet all your requirements.

Durable and modular: this range offers several levels of finish to meet your requirements.

Reliable: providing the surface area you need for your development.

Safety: we respect the demands set by your specifications and guarantee the safety of people and goods.

Cost-effectiveness: your rent is tailored to your expansion, and the storage warehouse is also available for purchase.
Uses

Storage warehouse
To face the challenges of market flexibility, the warehouse meets specific storage constraints and your specifications, while guaranteeing the safety of people and stored materials.
Our customers use it to cope with a seasonal peak in activity or a period of building work following an incident. Others integrate it into their logistics premises and choose this warehouse for permanent storage.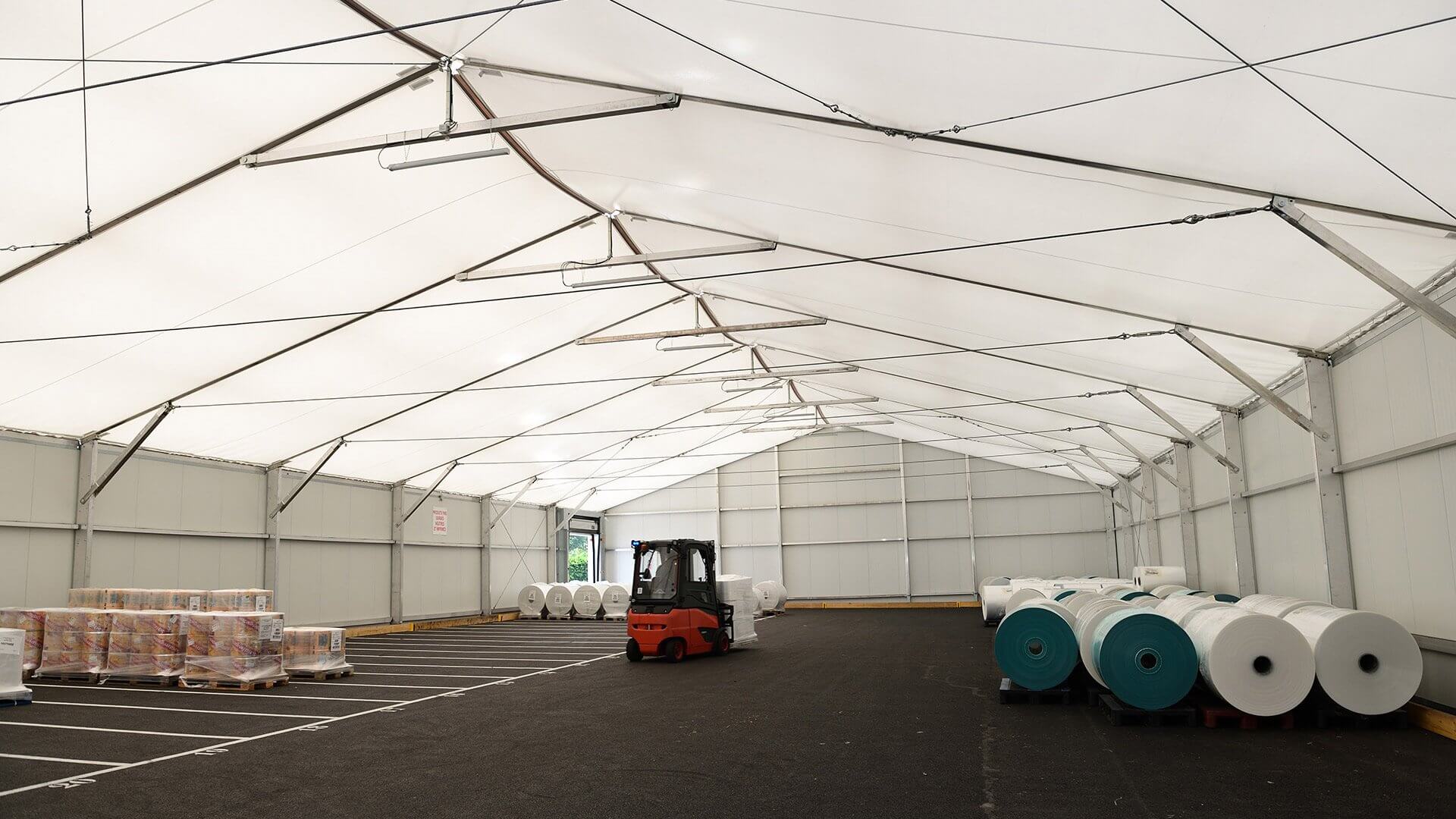 Advantages of the

Storage warehouse
In most cases, it is installed without foundations, depending on the soil at your operating site.
This warehouse meets building standards and is a standardised installation. The assembly teams are trained to build it in compliance with safety regulations.
The Locabri method provides you with simplified administrative management and support throughout your project.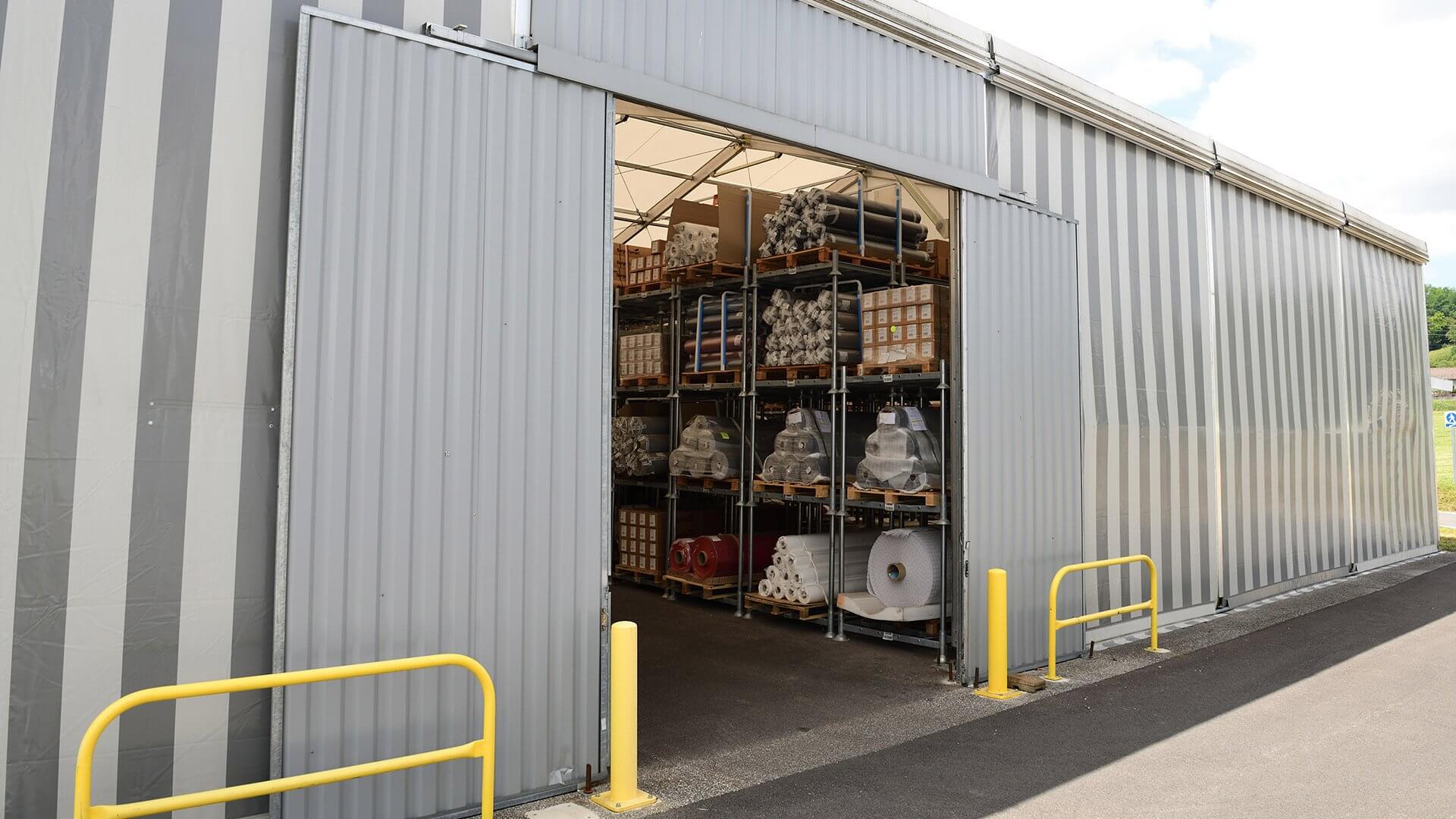 Technical specifications

Storage warehouse
Span: 10 to 30 metres
Length: in multiples of 5 metres
Side height: 3 to 6 metres
Ridge height: 3.50 to 9 metres
Ground anchoring: Ground anchoring: plates fixed by piles or concrete plugs
Frame: Frame: aluminium profile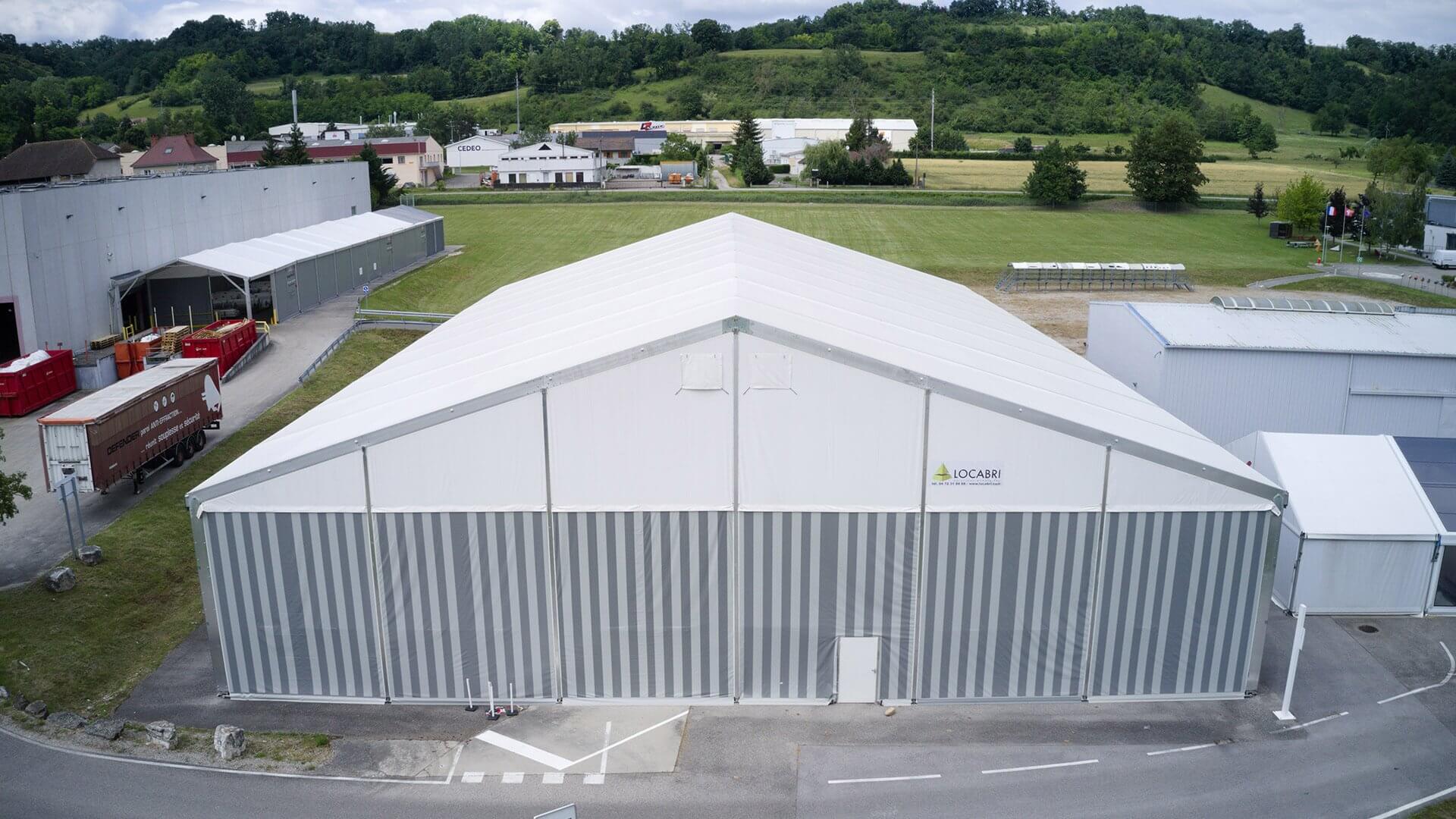 Fabric Roofing:
Textile
Flexible PVC composite on 620g/m² polyester support translucent white colour
Anti-UV, anti-cripto, anti-dust, double-sided coating
Fire resistance category M2 (low flammability). Roof-edge tension bars
Steel roofing:
Sheet steel
Tensioned felt insulation coated with an aluminium layer
Smoke evacuation: controlled outlets
Insulated translucent sheets
External wall:
Textile
PVC composite on 590g/m² polyester, solid colour or striped.
Anti-UV, anti-cripto, anti-dust, double-sided coating.
Fire resistance category M2 (low flammability)
Steel:
Grey galvanised painted steel sheeting
Insulating sandwich panel
Equipment
A wide range of equipment can be added on to this standard offer, such as: adapted lighting, rainwater recovery, heating, windows, etc. You can request specific equipment according to your needs.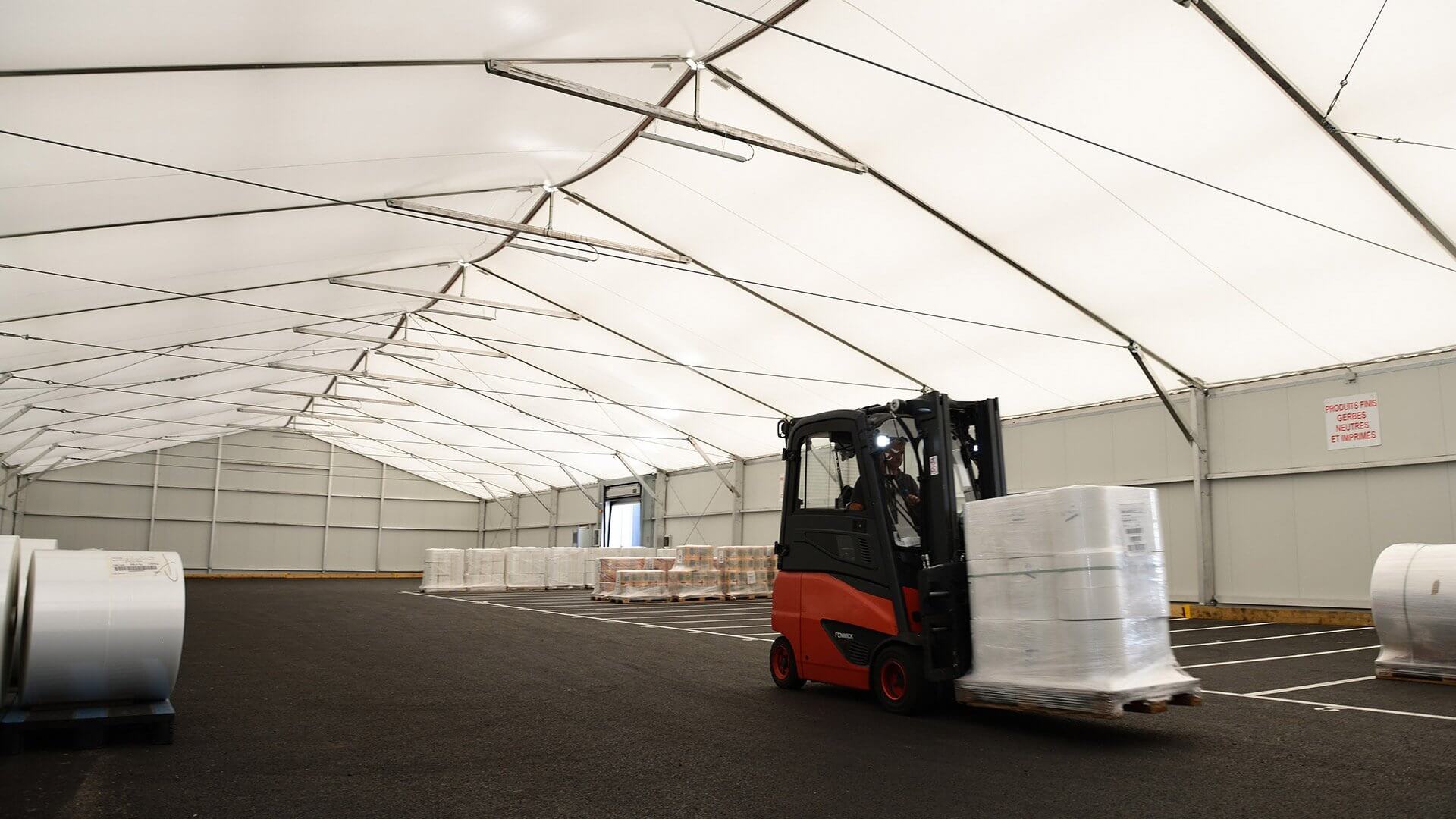 Lighting
Different types of lighting are available [LED, chandelier, neon, security strip lights], depending on the use of the warehouse and the current regulations in your field of activity. This makes it possible to consume only what is needed in terms of energy: ambient, industrial and security lighting.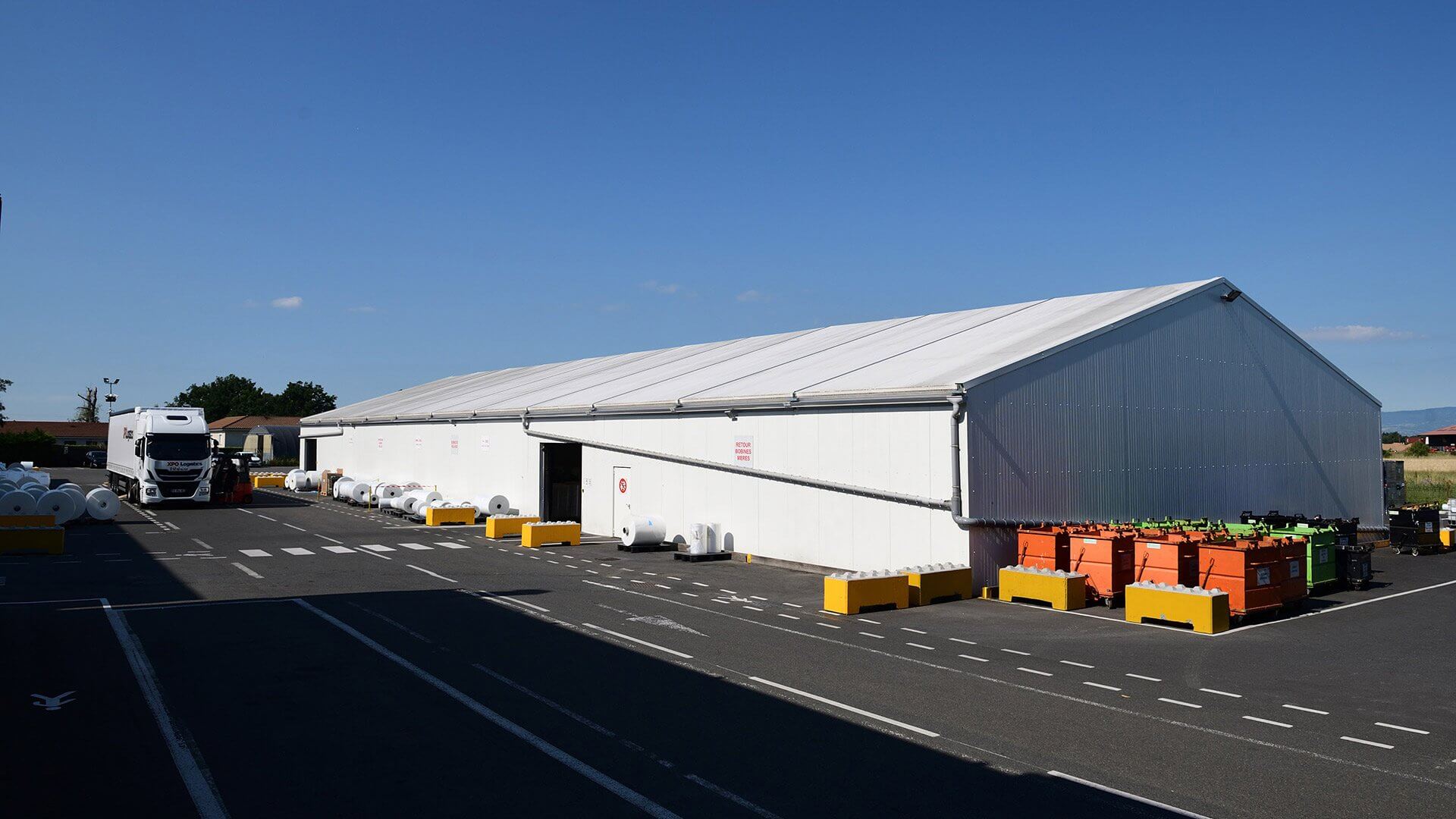 Rainwater collection
With a continual concern for the environment and for staff well-being, the storage warehouses can collect water from above and at ground level: guttering, junction valleys, drip trays, etc. This equipment makes the modular structure watertight.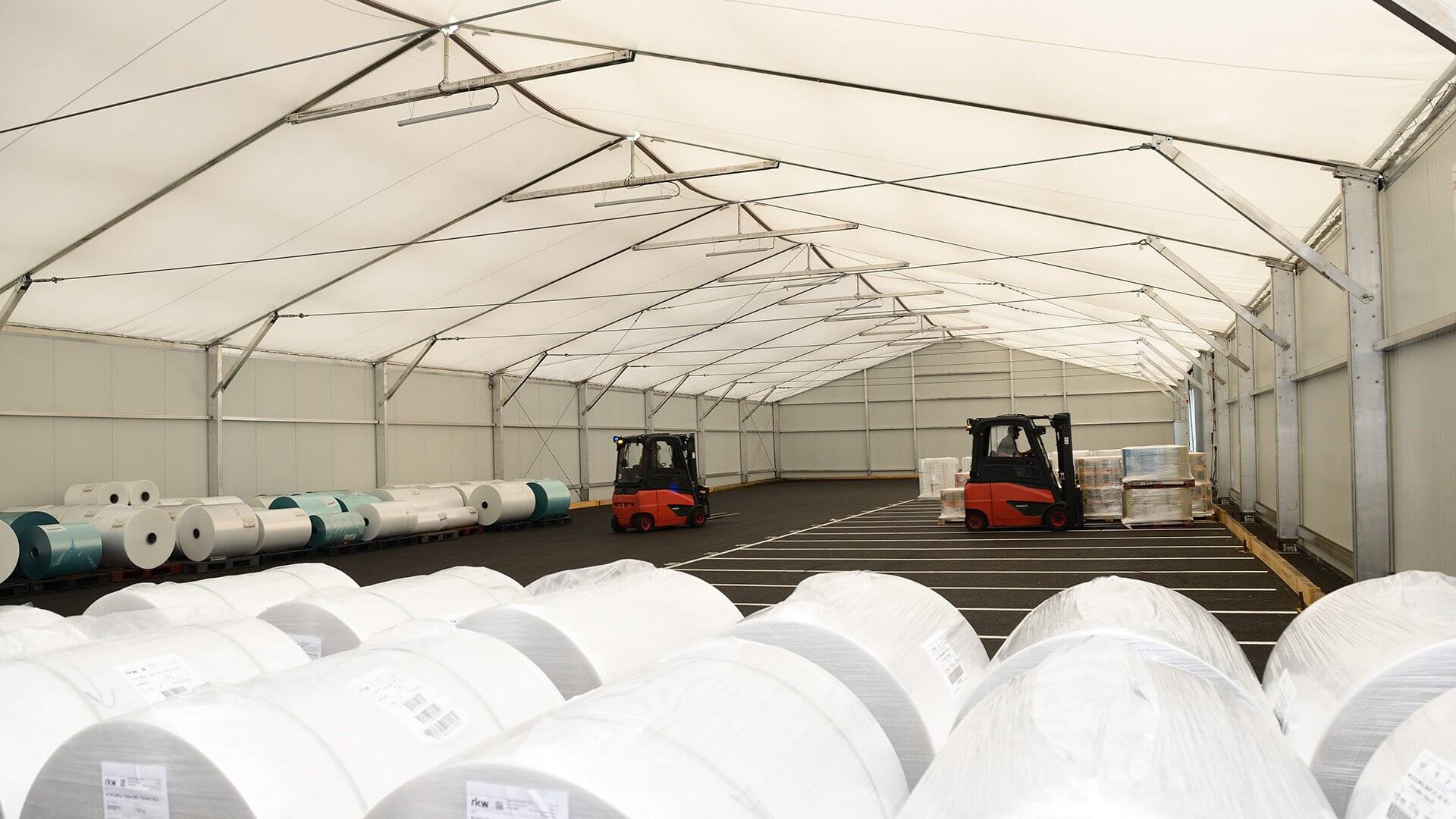 Protection of walls and poles
In storage areas, the coming and going of handling equipment sometimes brings risks associated with collision with the building! To avoid these inconveniences, Locabri offers cladding protectors positioned at the bottom of the wall at a distance agreed with you, as well as pole protectors. This equipment is an essential safety component.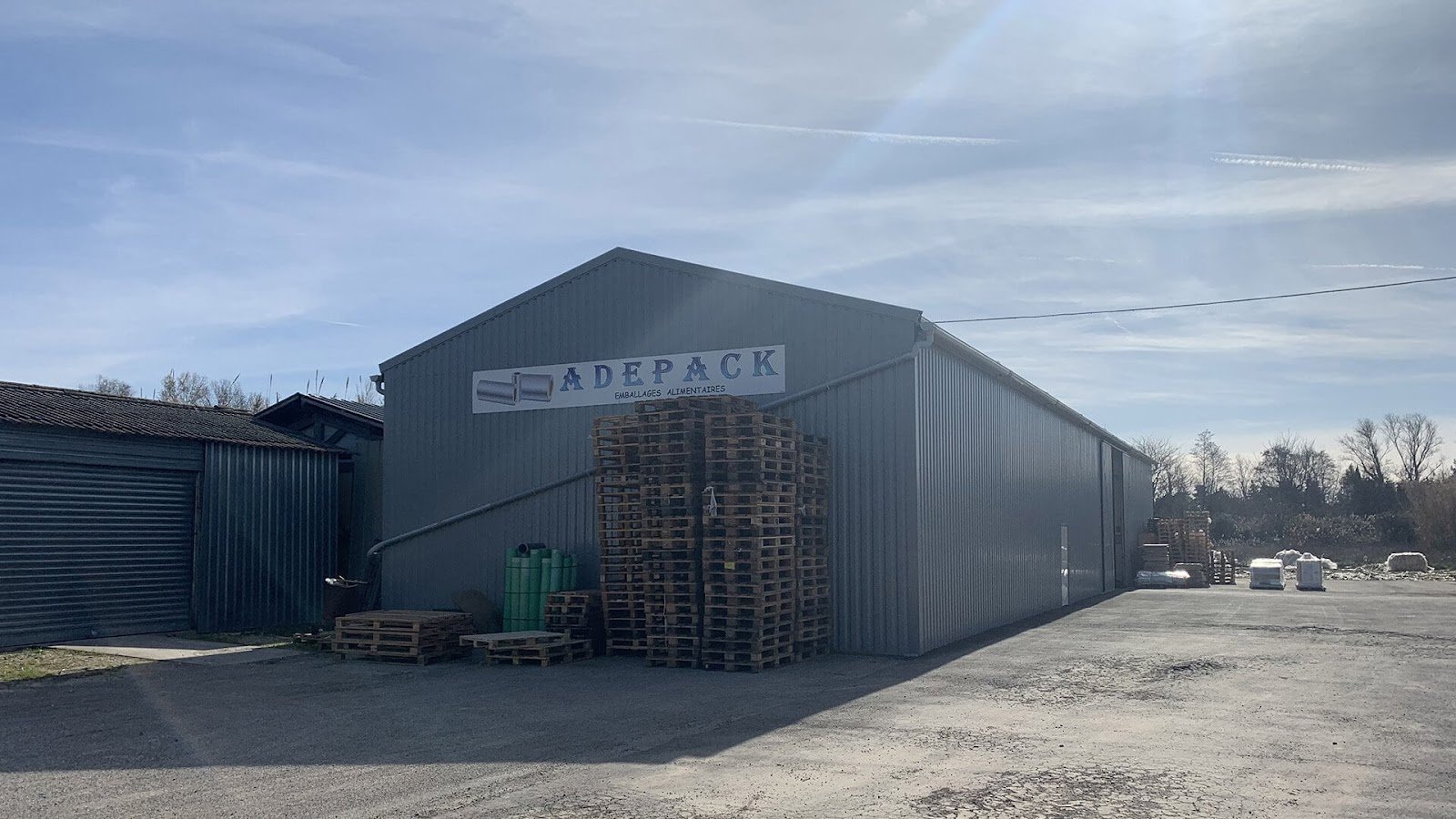 Personalisation
If you would like your storage warehouse in the colours of your logo or company... This is entirely possible, and it is an option that is increasingly requested by our customers.
Ask for a quote
At Locabri, we are here to support you in your choices and at all stages of your project
These products may be of interest to you
To meet your challenges, Locabri can provide you with secure, high-quality structures, taking into account your safety constraints.