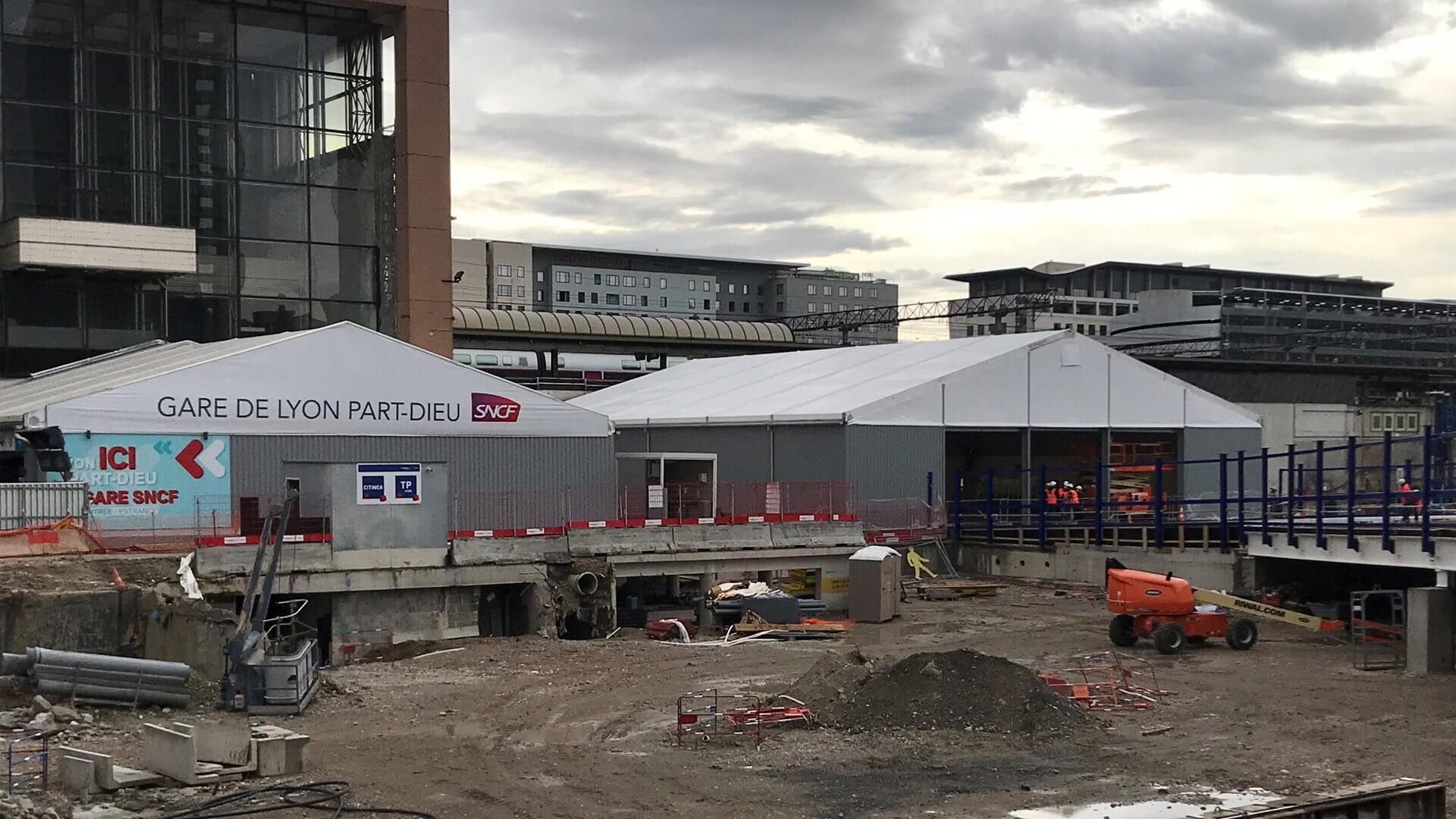 Construction work
In complete safety
Periods of construction work are often associated with temporary reorganisation. There may be some doubt as to their actual duration.
For these two reasons, Locabri has developed modular buildings to meet both the needs of the building site and the constraints of the company during the work.
The erected awnings, marquees or warehouses meet the demands of equipment protection while ensuring optimal weather resistance.
Locabri brings you specialist expertise, assisting you in your choice of modular building, as well as the rental contract associated with your project.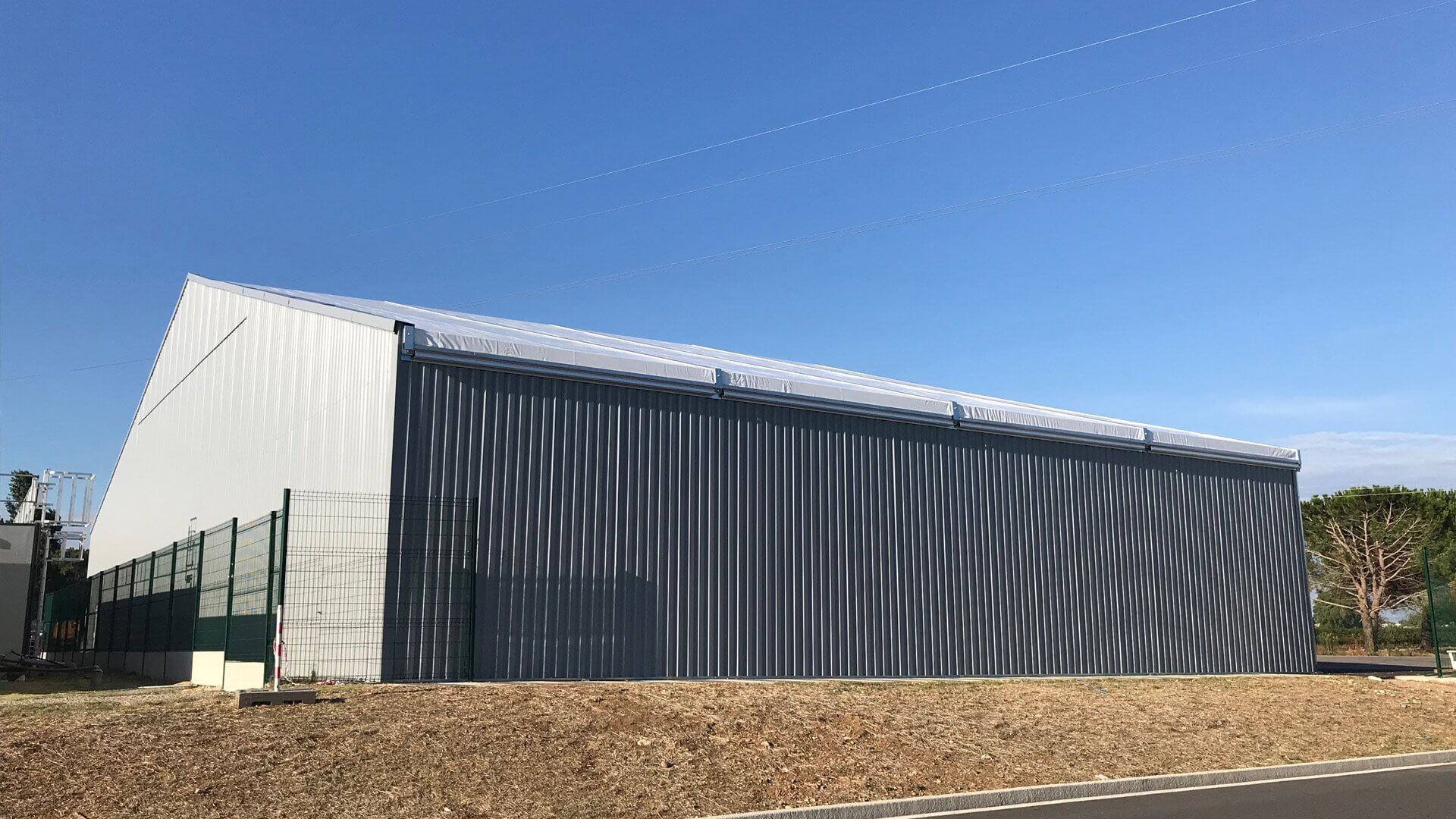 Maintenance
Without work disruption
It is essential to carry out regular maintenance on your production line.
This scheduled maintenance entails the temporary reorganisation of your production and storage areas. Locabri industrial marquees give you the flexibility to organise these periods in the best possible way and without having to stop all operations.
The units offered by Locabri provide you with useful covered areas in which to house your machinery or items to be taken out of the workshop during the maintenance process.
Our rental solutions optimise the cost of maintenance for the length of time you need them.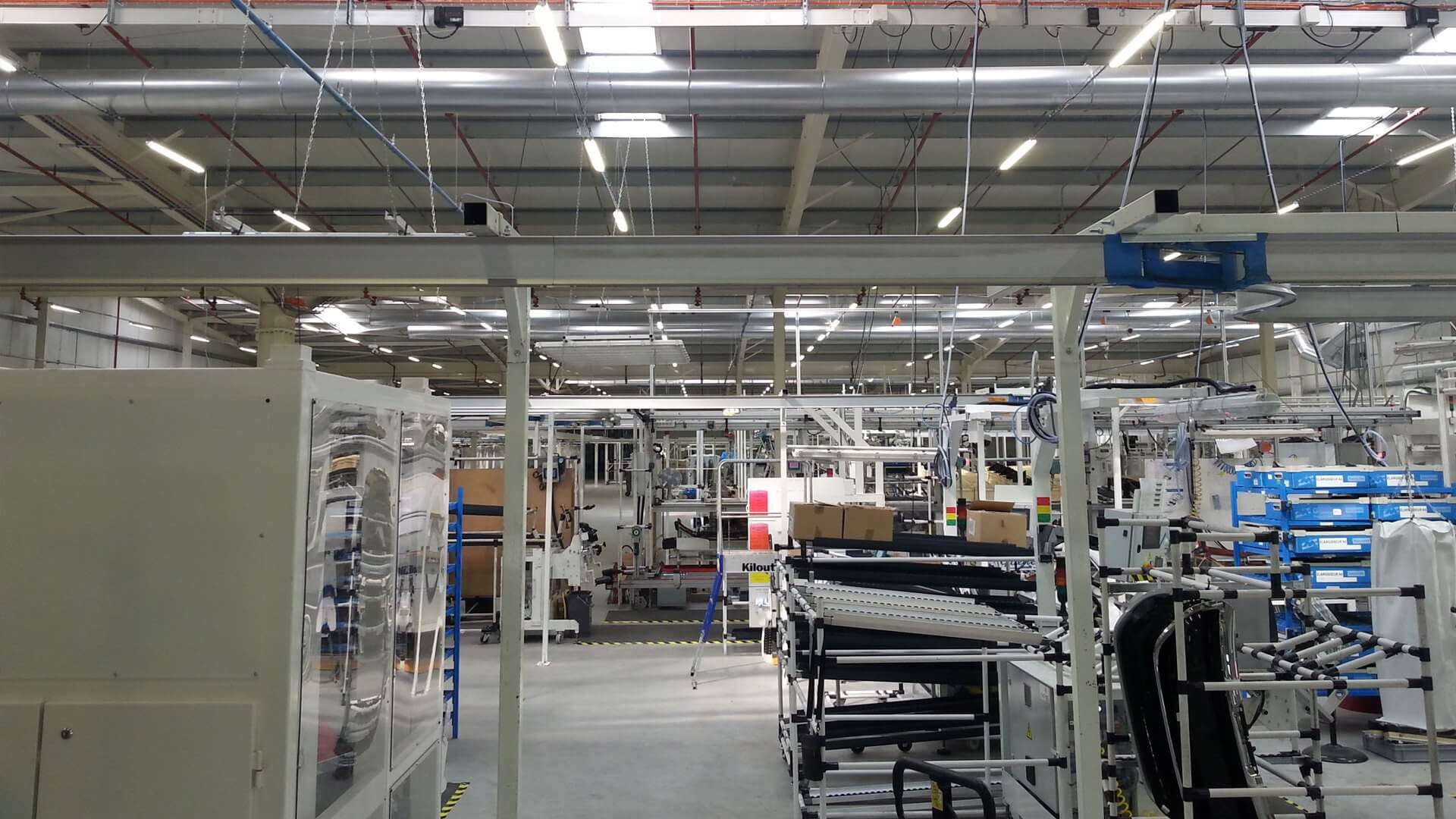 New production line
In complete safety
Whether the redevelopment of your production site is planned or sudden, our modular and removable buildings are able to meet your requirements.
These modular industrial buildings are available from a few months to several years, for rent or for purchase.
The very design of the building adapts to your needs: standard or made-to-measure, with variable equipment depending on the activity being accommodated. Standards of the construction industry and those related to your activity are taken into consideration and adhered to.
We advise and support you so that your project is technically and financially sound. Our approach offers flexibility and responsiveness so that your project fully meets your challenges.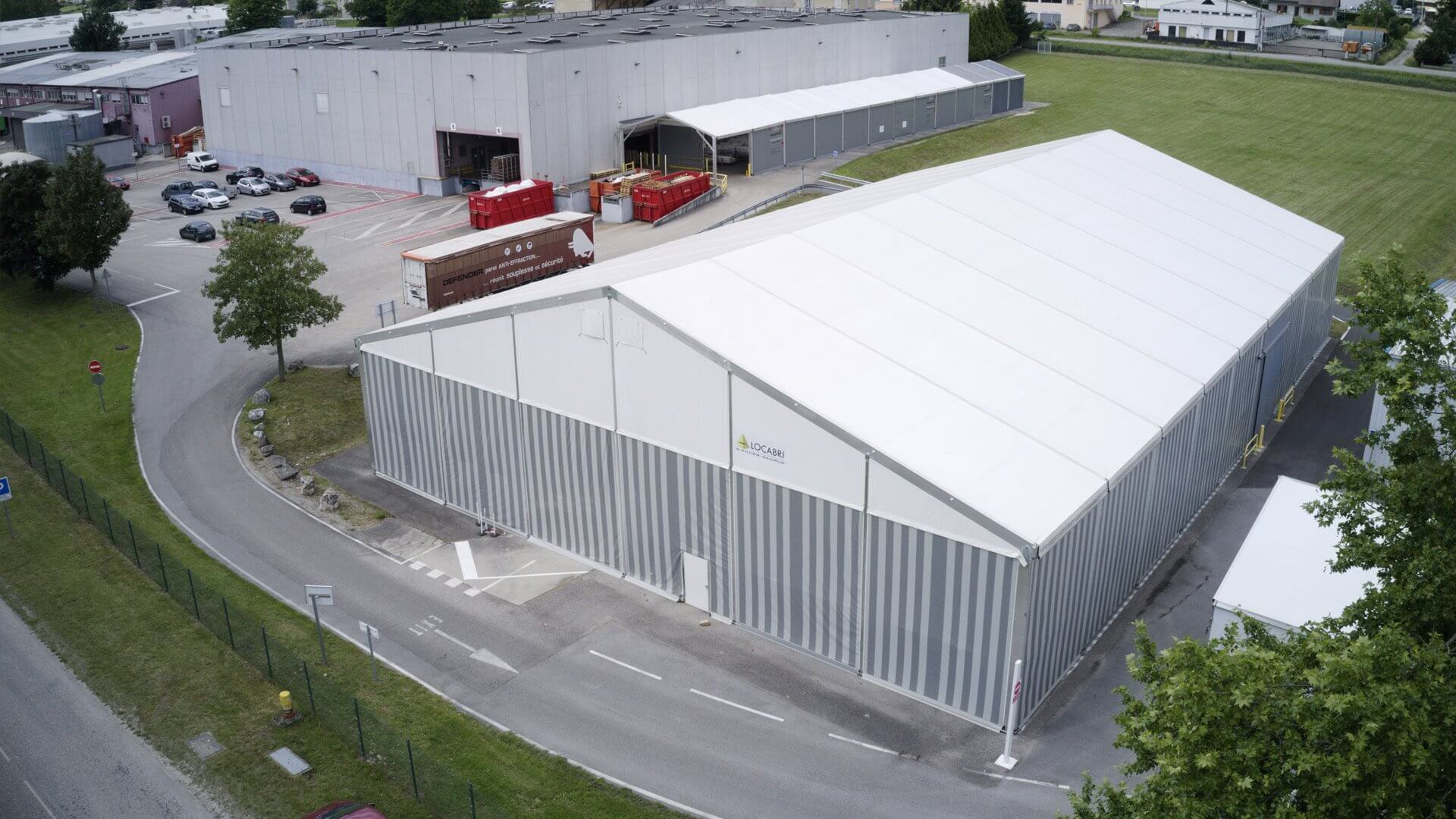 In-situ storage
Needs
In order to optimise flows on their production site, manufacturers use modular storage warehouses for rental or purchase.
Locabri installs modular warehouses to meet the challenges of market flexibility, while guaranteeing the safety of people and goods.
By adapting the covered space to your storage needs – for packaging, pallets, raw materials or finished products – you can optimise the utilisation rate of your building.
You can also save money by carrying out these installations in-situ at your production site: no transport, handling or outsourced storage costs.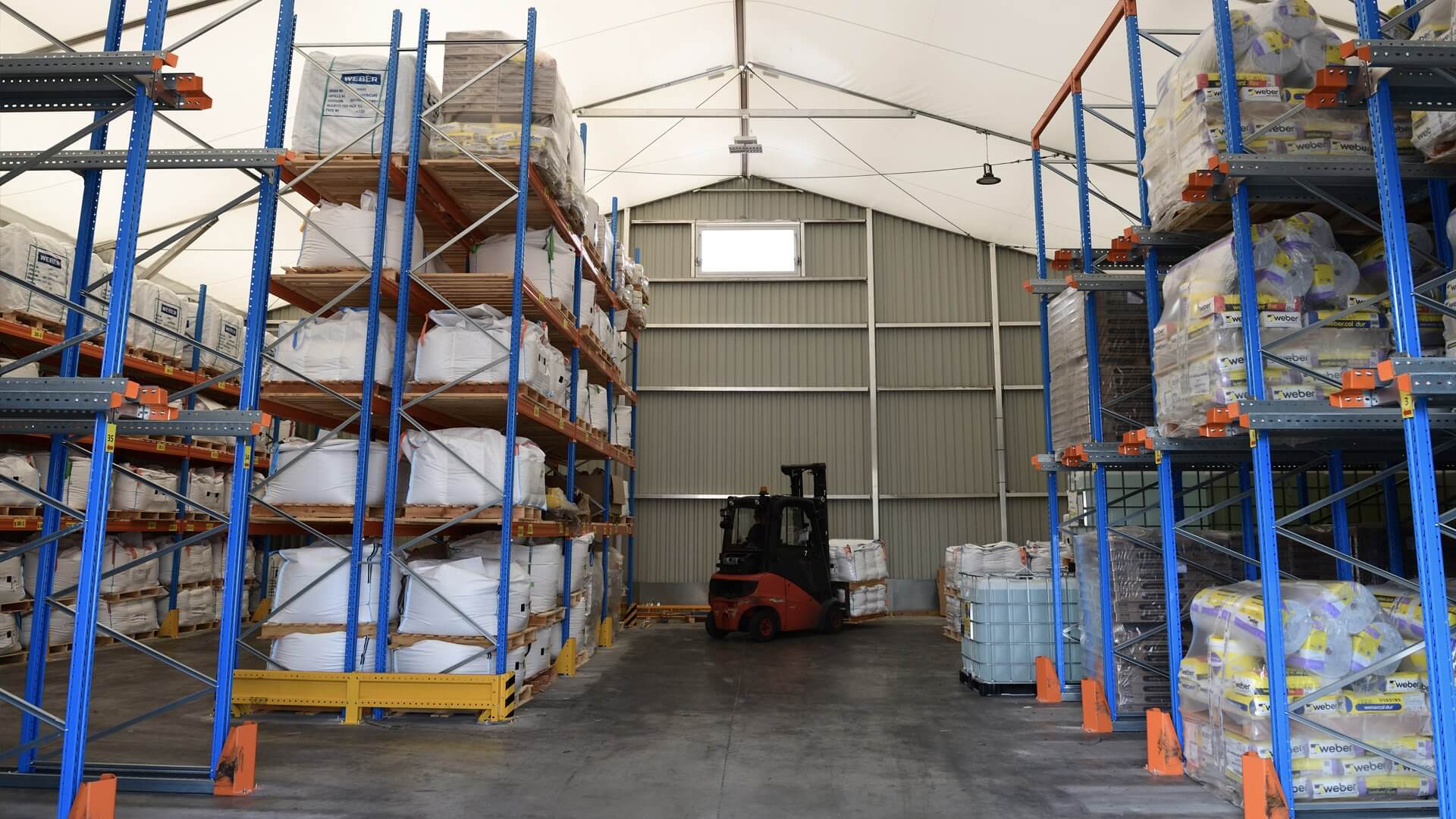 Claim
Minimise your losses
Any of us can be hit by a disaster. If this affects your business premises, it is important to react quickly to minimise losses. For the most organised among you, Locabri tents and removable warehouses will already be included in your Business Continuity Plan. If this is not the case, you can find the checklist of questions to ask yourself in our Guide: "anticipate or manage a disaster on your industrial site".
At Locabri, we offer you the ability to quickly install a temporary marquee on your site to house what can be saved.
Our rental packages allow you to manage your time as you enter phase 2 and the reconstruction of your working environment: storage, production, offices, etc.
We can also help you rethink the layout of your site by integrating permanent modular buildings into its reconstruction.
Applications in your industry sectors
The Locabri team have been involved in work on industrial sites for over 30 years. Over the years, the needs, regulations and security on your sites have evolved and Locabri adapts to these developments. Find out the essentials of removable buildings in your business areas
These products may be of interest to you
To meet your challenges, Locabri can provide you with secure, high-quality structures, taking into account your safety constraints.
Some of our loyal clients
In all industry sectors combined, more than 250,000 m² are built every year! Discover some of the installations carried out in France and elsewhere in Europe.
«We specialise in the design and manufacture of kitchen and bathroom fittings. We needed to expand our storage area, so we bought some Locabri modular structures. What convinced us to choose the solution proposed by Locabri was the speed of the installation. »
"Due to rapid growth, we needed space to store half-finished products. These products are bulky and require a large storage area.
We chose a modular warehouse of 250 m², with a height of 5 metres, which we are renting."
"The main advantages are on a human level. Some of our staff work outside in summer and winter. Now they have shelter for part of their work. Handing, such as packaging, is more ergonomic and of a better quality.
Our company builds wooden cabins, timber frames and structures. We needed a covered storage area to store dry wood. What convinced us to use modular structures is their flexibility. Their use is not frozen in time and we can develop our building according to our business activity. In addition, these structures were spacious enough to install racks.