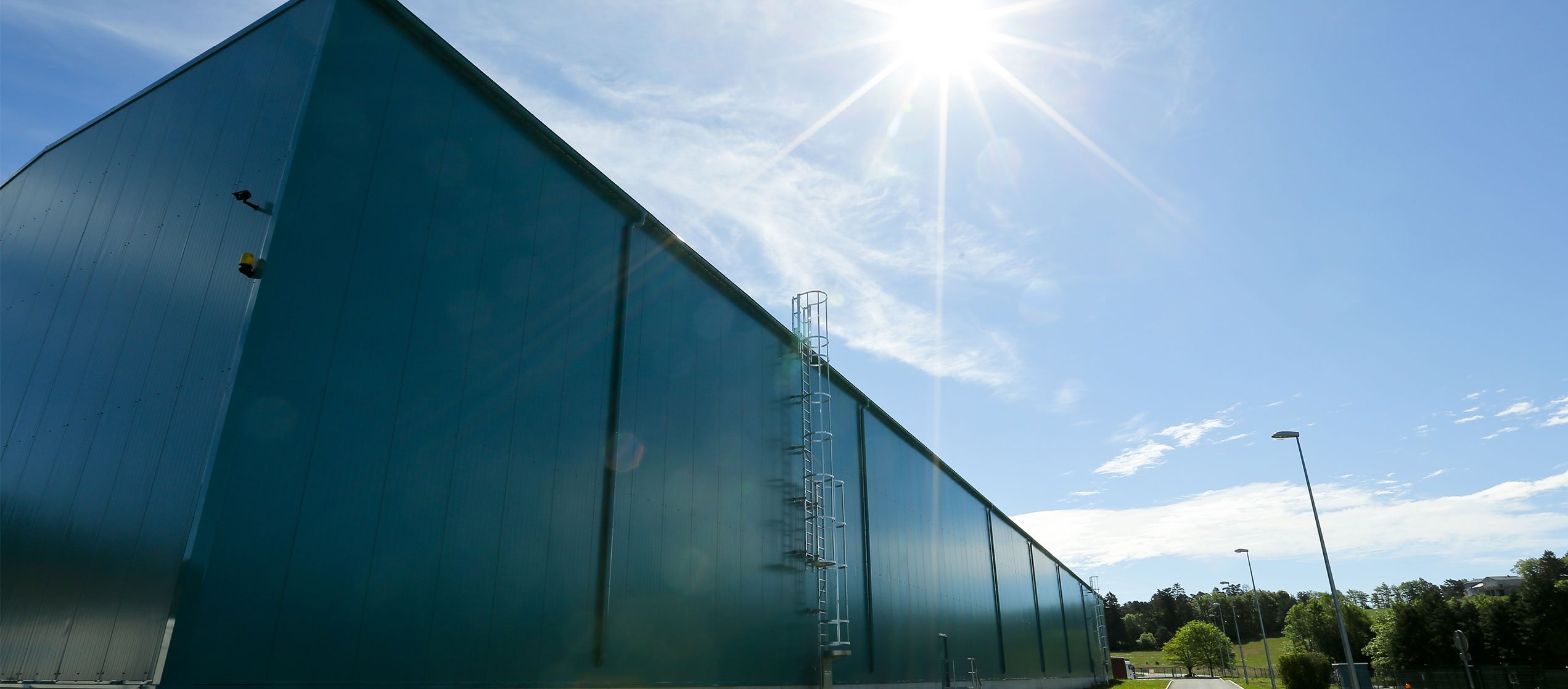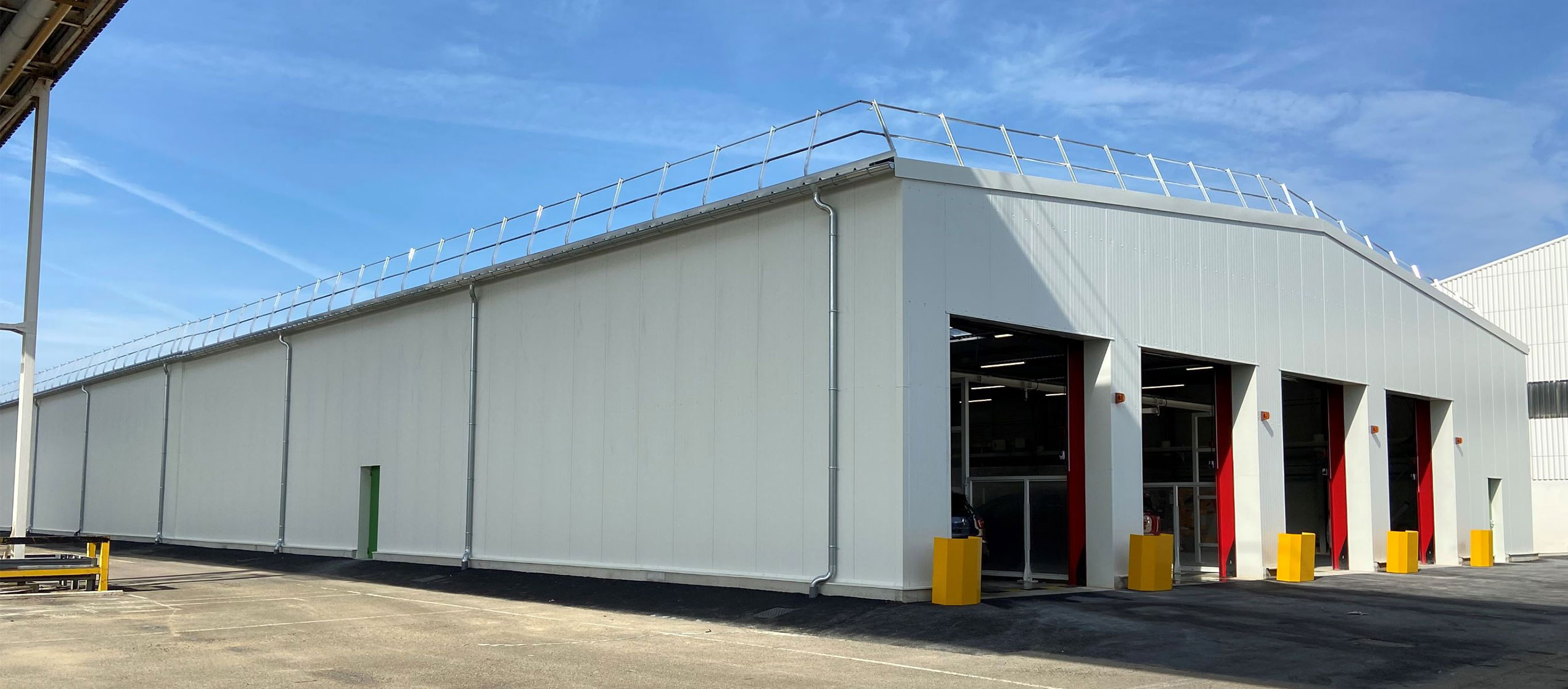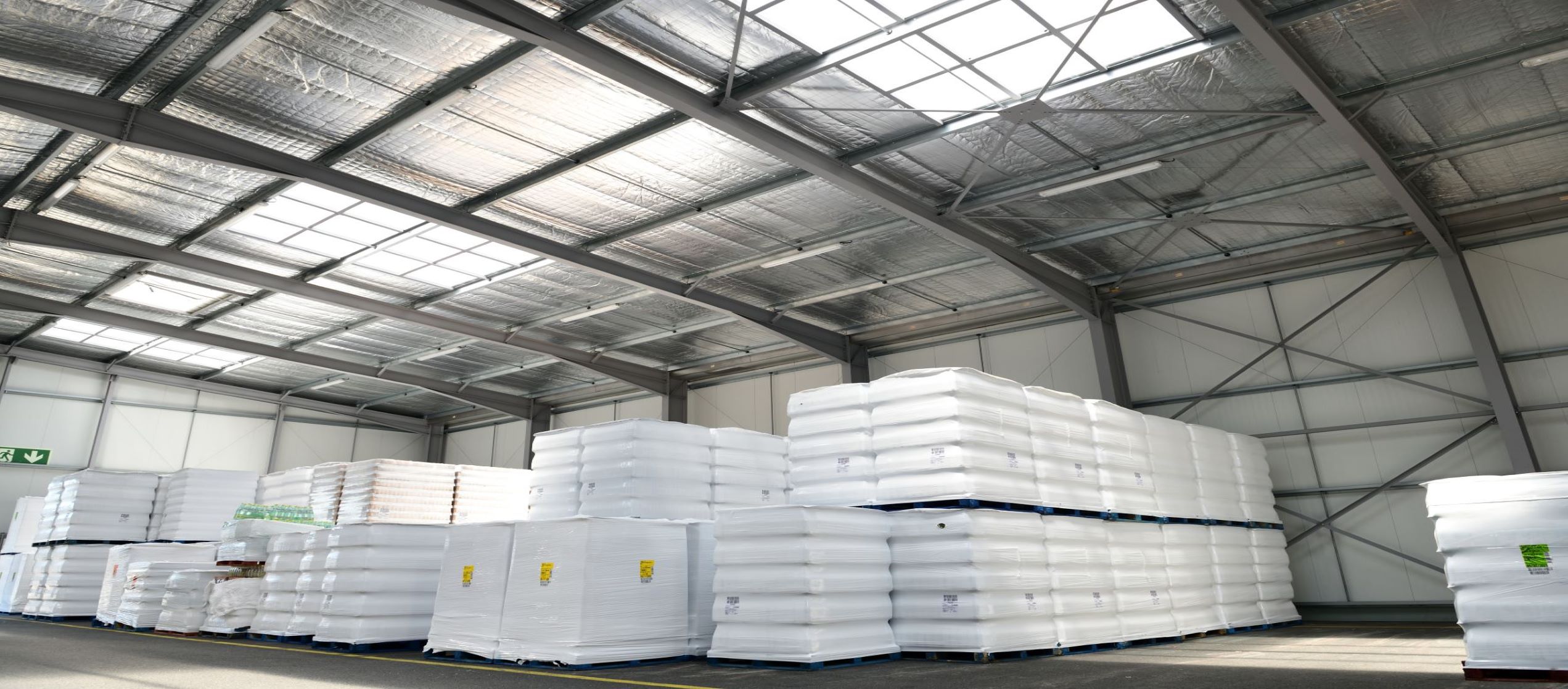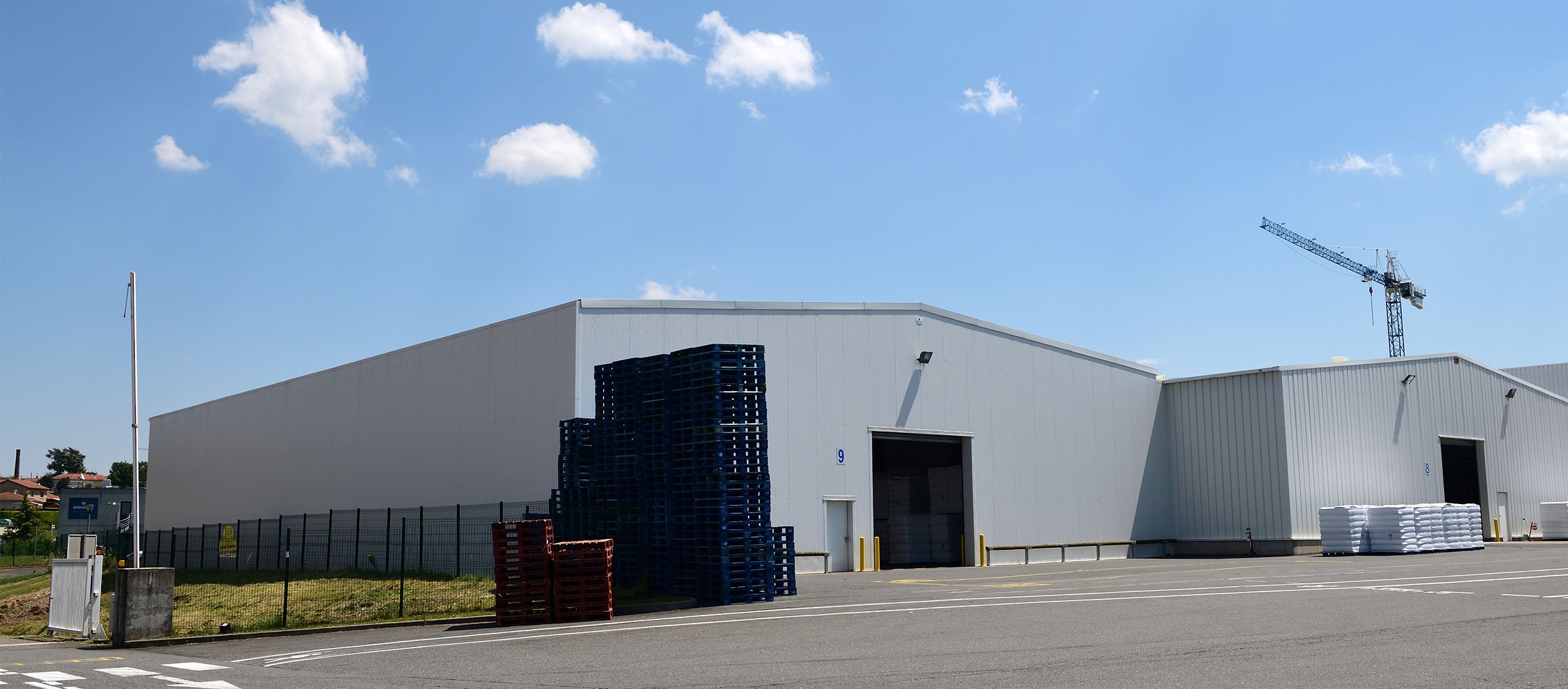 Industrial steel building
A robust, durable, simple and quick to implement solution
Structure sized according to your criteria and limited construction costs
High levels of finishes and equipment quality
The advantages of the offer

Robustness
The robustness of a traditional building, installed in record time.

Simple construction
Simple and quick to implement. Limited civil engineering costs and site works.

Controlled costs
Competitively priced storage volume and finishes.

Eco-designed
The construction uses the minimum amount of material.
Industrial building
Areas of usage
The all-steel industrial building is the best option for any storage requirements that call for finishes that resemble conventional buildings as closely as possible without really being traditional buildings. Extra resistant and durable, it can be adapted and customised to your needs.
Storage of high value-added products
Creation of production workshops
Testing of new equipment and/or processes
The strengths of industrial buildings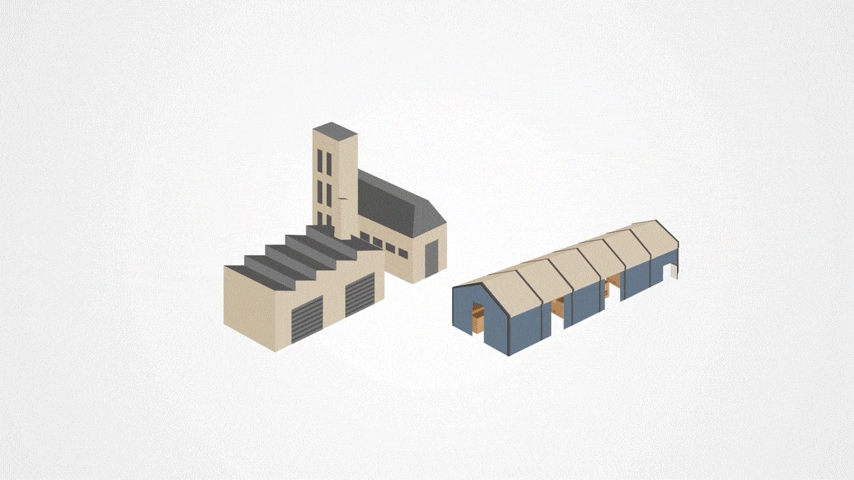 A solution that is durable, simple and quick to implement.
The building is sized according to your criteria.
The level of finish and quality of the equipment are high.

This building is double-slope and single-storey. This construction principle limits the costs of civil engineering and site works.

It complies with current construction standards, UTDs, and also certain standards specific to your fields of activity.

The management of the building permit can also be carried out by our teams

A ten-year guarantee is offered in the event that the building is mounted on foundations.

The dimensions of the buildings are calculated according to construction standards and legislation specific to the site and area of activity.
Industrial building
Technical specifications
Width :

from 20 metres
Length :

in multiples of 5 metres or custom
Height :

from 6 metres
Framework :

in steel
Roof
Multiple openings
Options on request
Roof
Multiple openings
Multiple openings
Doors and gates

Pedestrians
Equipment
Truck
Goods
Window
Options on request
Options on request
Basic and simple interior design
A bespoke, large-scale building
At Locabri, we have put in place a specific methodology to meet the requirements of professionals.
Personalised support
At Locabri, we provide you with upstream support with a feasibility study, a joint writing of the technical specifications of your needs. A first technical and budgetary approach will be sent to you within 7 days.
The project management includes :
The technical batches

ICPE (Installation Classified for the Protection of the Environment) compliance

Compliance with building standards is managed by our teams.
Deadlines kept, budgets kept under control
At Locabri, we are mindful of your needs and constraints as clients, and guarantee the control of your budget and respect for your deadlines.
Locabri provides you with the financial engineering to enable you to make the right choice when buying or renting.
Additional equipment
You can add specific equipment depending on your need, whether it is short- or long-term.
Sprinkler system
Sprinkler equipment can be attached to the framework of Locabri industrial buildings in order to comply with safety standards.
Windows
In commercial buildings, such as workshops, windows are installed in order to let in natural light for the well-being of workers.
Smoke extraction
Smoke vents on the roof or on the facade allow effective smoke extraction in the event of a fire.
Customisation in brand colours
We can construct cladding in your colours or in wood so that your new building blends seamlessly with the rest of your existing building stock.
Let's talk about your project