Adaptable marquee for public access
Available for sale or rental, Locabri marquees help you increase your surface area to welcome the public in the best safety conditions.
Main features
Easy to set up, flexible and adaptable, our modular and removable marquees offer you the responsiveness to welcome your customers and clients in the best possible environment.


Low slope height up to 5 metres

Customisable in length by 5-metre spans

Complies with CTS-ERP regulations (Marquees, Tents and Structures - Public-Access Premises)

Available for rent from 15 days or to buy
Uses
To accommodate all your audiences
To maintain visitor reception during a period of renovation or following a disaster, a marquee is an essential alternative.
Local authorities use them for temporary school playgrounds, outside town halls, for sporting events and hospitality. In mass distribution, they are used for hosting sales events in car parks, or for click and collect areas.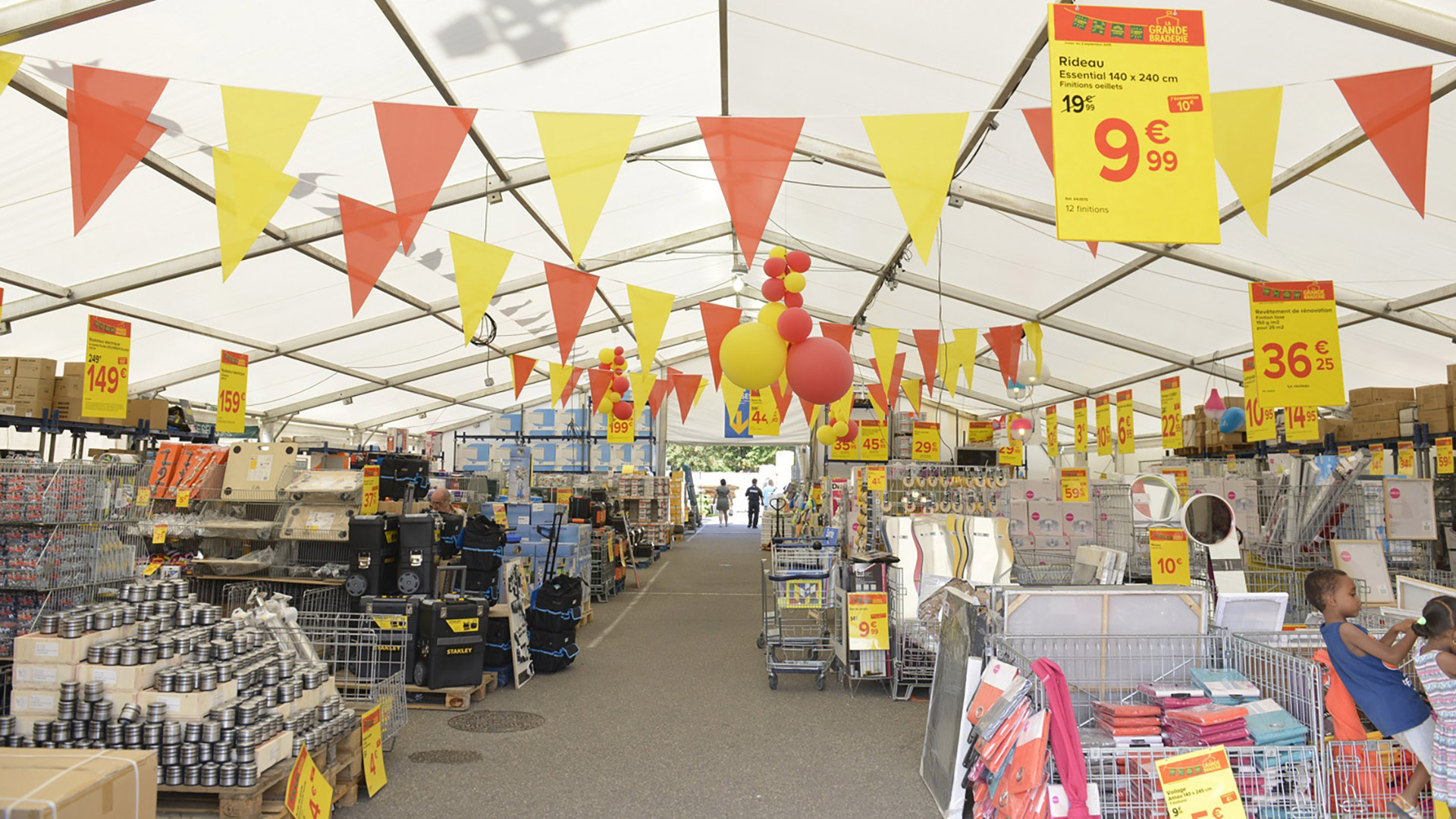 Advantages
Fast, Simple and Safe
Locabri marquees can be installed without foundations, and evolve with your needs.
These temporary structures are delivered ready for use in less than 15 days.
Their design complies with CTS-ERP regulations and the NF / EN 13782 standard.
Your rent is always in line with your level of business activity.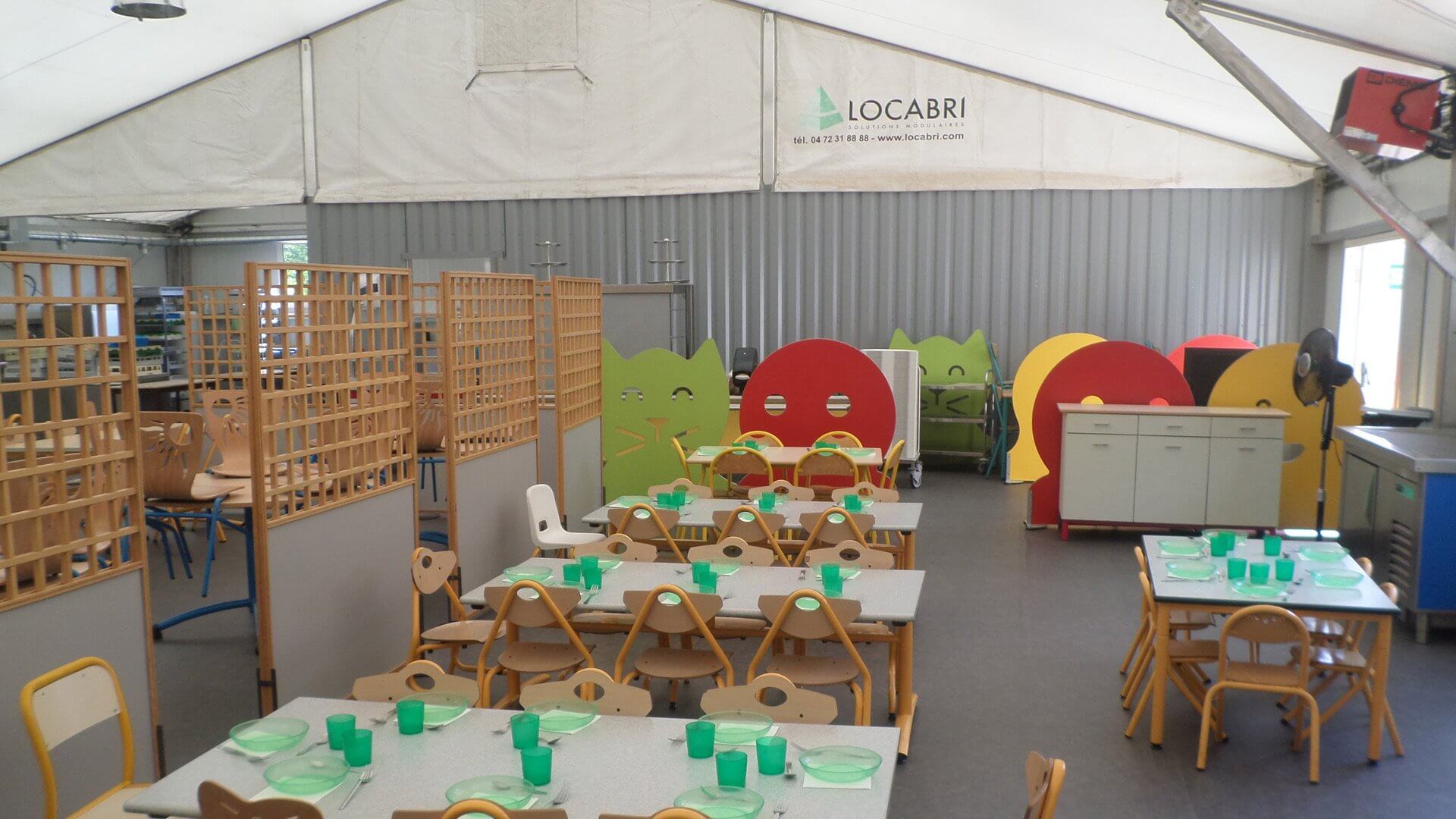 Technical

Features
Span : 5 to 20 metres
Length : in multiples of 5 metres
Side height : 3 to 5 metres
Ridge height : 3.50 to 9 metres
Ground anchoring : plates fixed by piles or concrete plugs
Frame : aluminium profile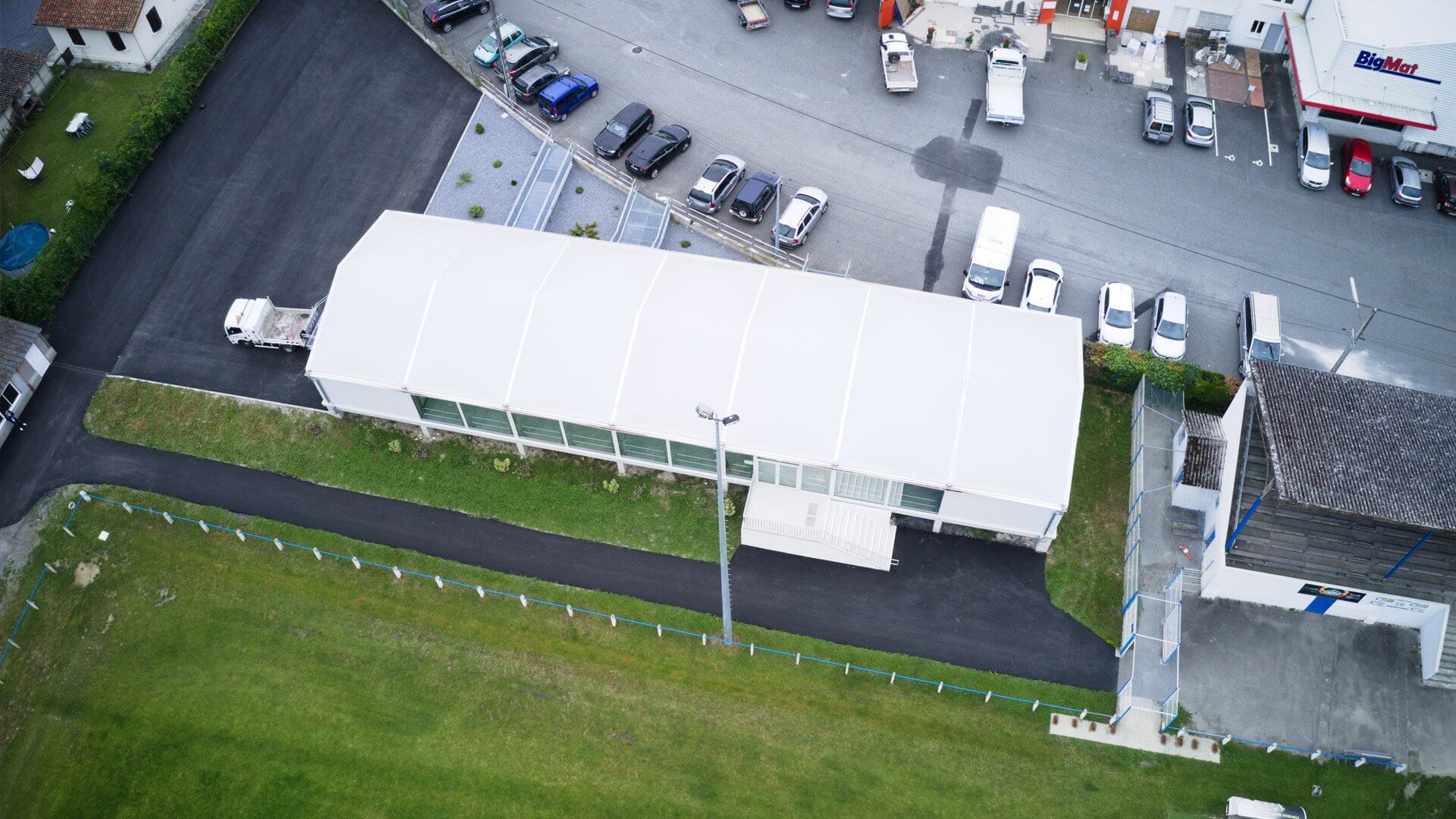 One-piece roof

Flexible PVC composite on 620g/m² polyester support translucent white colour
Anti-UV, anti-cripto, anti-dust, double-sided coating
Fire resistance category M2 (low flammability).
Roof-edge tension bars
Choice of lighting
LED
Chandelier
Néon
Security unit
Depending on the use of the marquee and current regulations.
Openings
Pedestrians
Porte ou porte anti-panique,
Simple ou double vantail,
Porte vitrée automatique
Handling equipment and trucks

Lift-up canvas panel
Sliding canvas curtain
Double-leaf sliding gale
Extarnal Wall
Canvas
PVC composite on 590g/m² polyester, solid colour or striped.
Anti-UV, anti-cripto, anti-dust, double-sided coating.
Fire resistance category M2 (low flammability).
Steel sheeting
Galvanised painted grey
Mock gable tip in flexible PVC composite fabric on white 650 g/m² polyester.
Equipment
A wide range of equipment can be added on to this standard offer, such as: insulated walls, transparent cladding, pole protectors, cladding protectors, plugging of holes, etc. Discover the most frequently used marquees for hosting members of the public. You can request specific equipment according to your needs.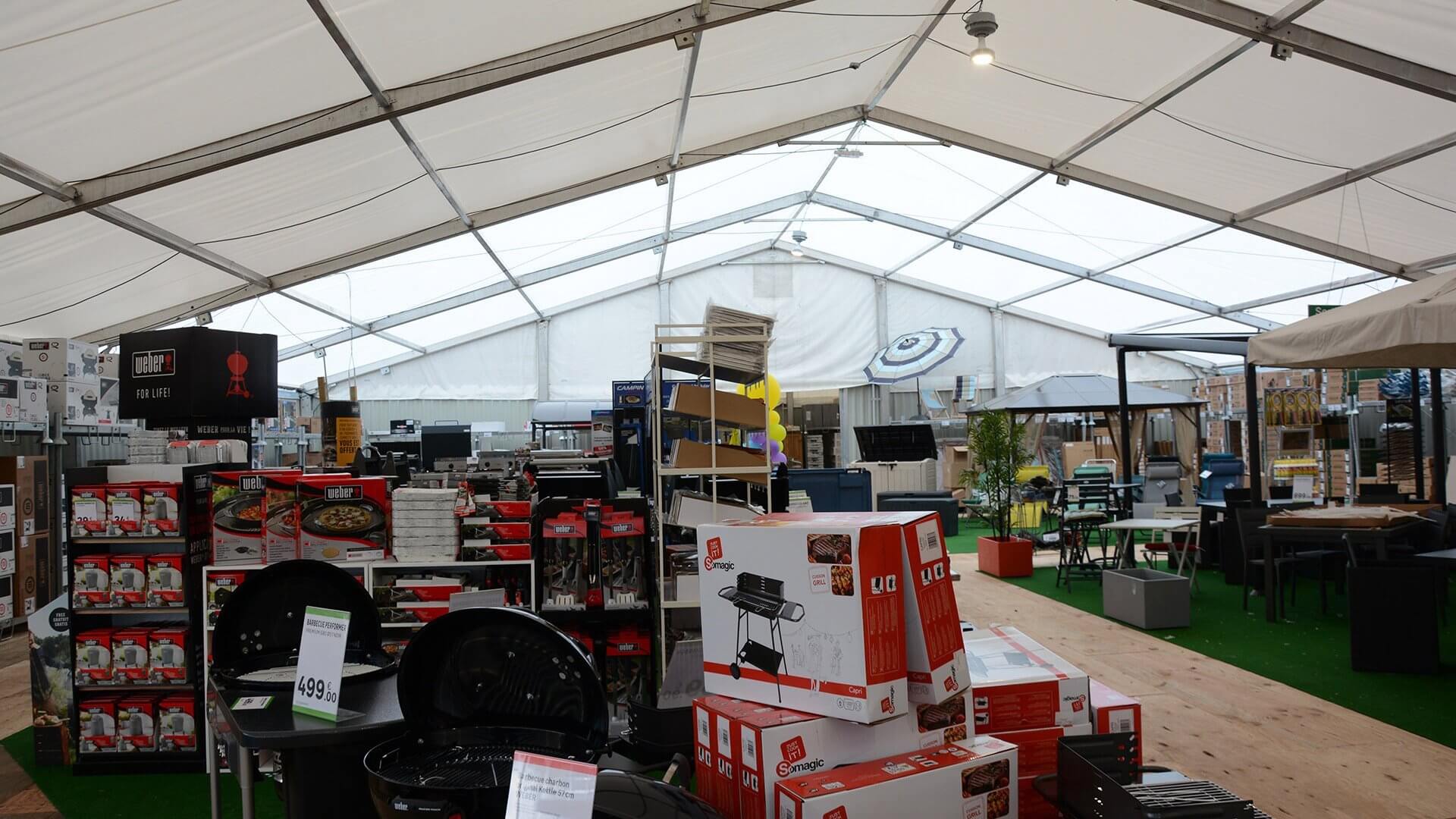 Translucent roof / double roof
Several roof variations exist: the translucent roof provides greater interior light, the double roof insulates the roof better and is anti-condensation.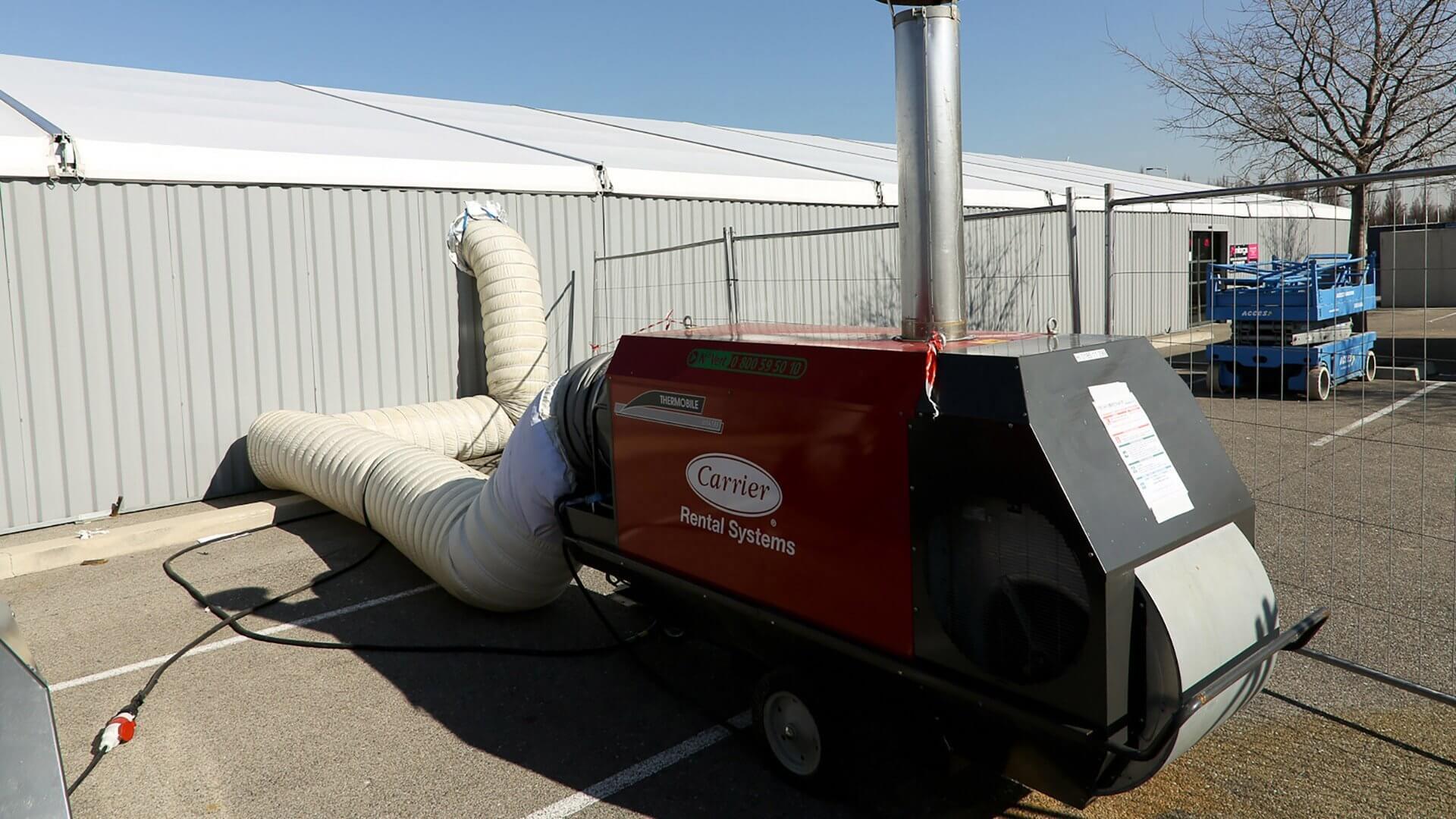 Heating and / or air conditioning
So that your audiences and your teams are in good condition, it is quite possible to install heating or air conditioning in our CTS / ERP marquees.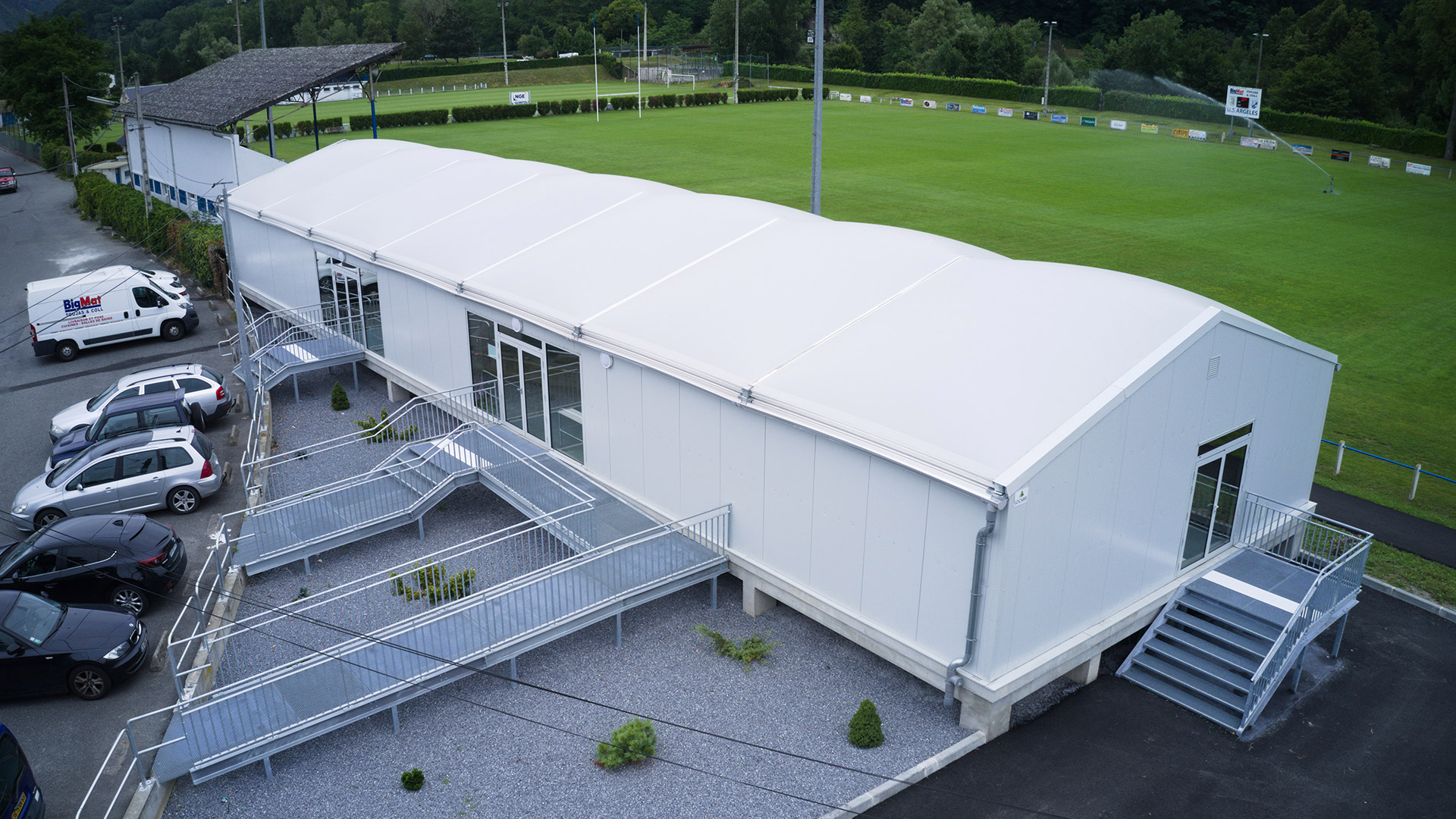 Access for people with reduced mobility
The user experience at the center of our constructions: you confirm the feasibility of your project, make it mature and realize it is our job.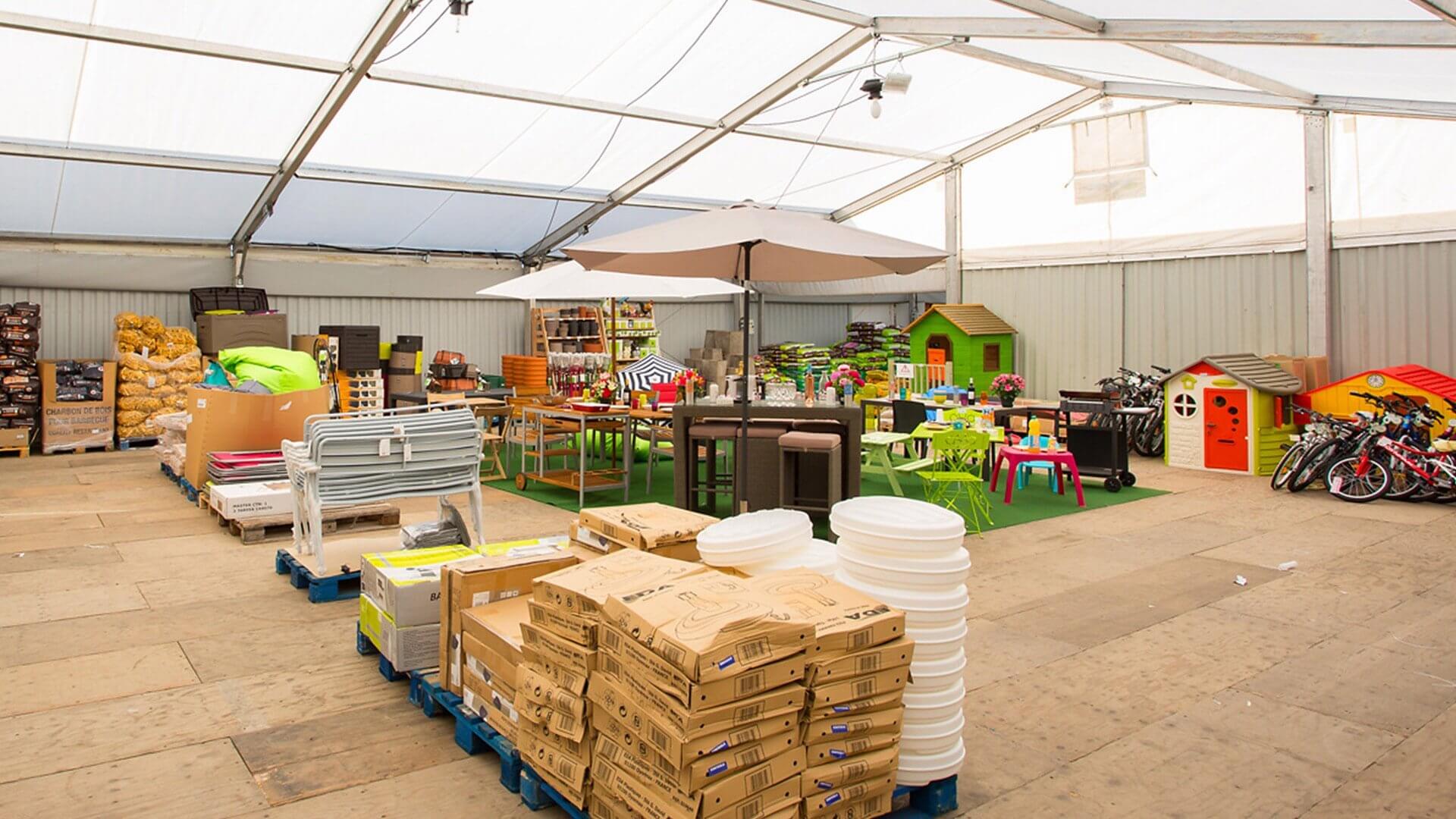 Flooring
The structures are installed on the ground and, to improve insulation and enhance the comfort of your customers and users, we can also provide wooden flooring.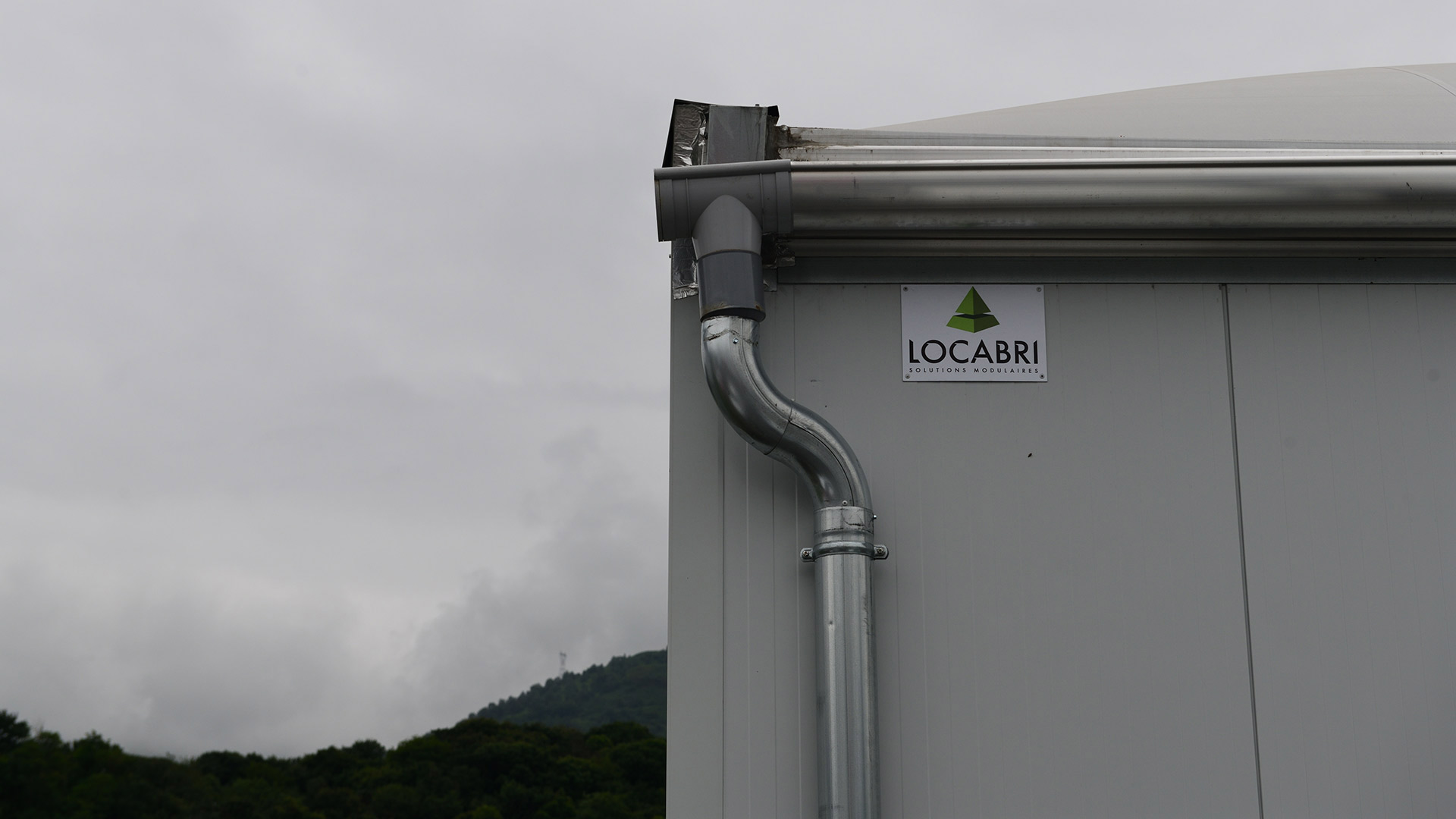 Water recovery
In order to avoid runoff, we equip the marquees for collecting rainwater, through guttering and at ground level, drip trays, etc.
Request a Quote
The Locabri teams support you in your choices and at all stages of your project.
These products may be of interest to you
To meet your challenges, Locabri can provide you with secure, high-quality structures, taking into account your safety constraints.